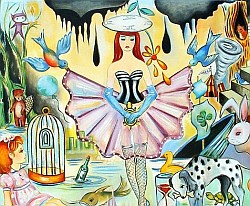 Questions? Comments? Want to make a purchase?

If you'd like to be on our e-mail mailing list, type your e-mail address in the box below and click the "Sign Me Up" button.  Subscribers to this list will be occasionally notified of new work and shows by Louis Recchia and Zoa Ace.

Your e-mail (required):

Your name (optional):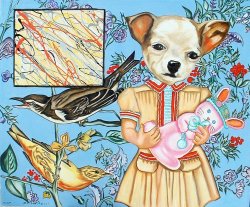 Louis and Zoa are both currently showing in

Abend Gallery's GROUP EXHIBITION

Runs through March 15

Gallery Hours:

Tues-Sat, 10-6pm

ZOA ACE SOLO SHOW at ZIP 37

March 28th through April 13th

      Gallery Hours:

Fridays 6-10 pm

Sat. & Sun. 12-5 pm

UPCOMING AND ONGOING SHOWS

Contact us
to purchase any original works listed on this website.